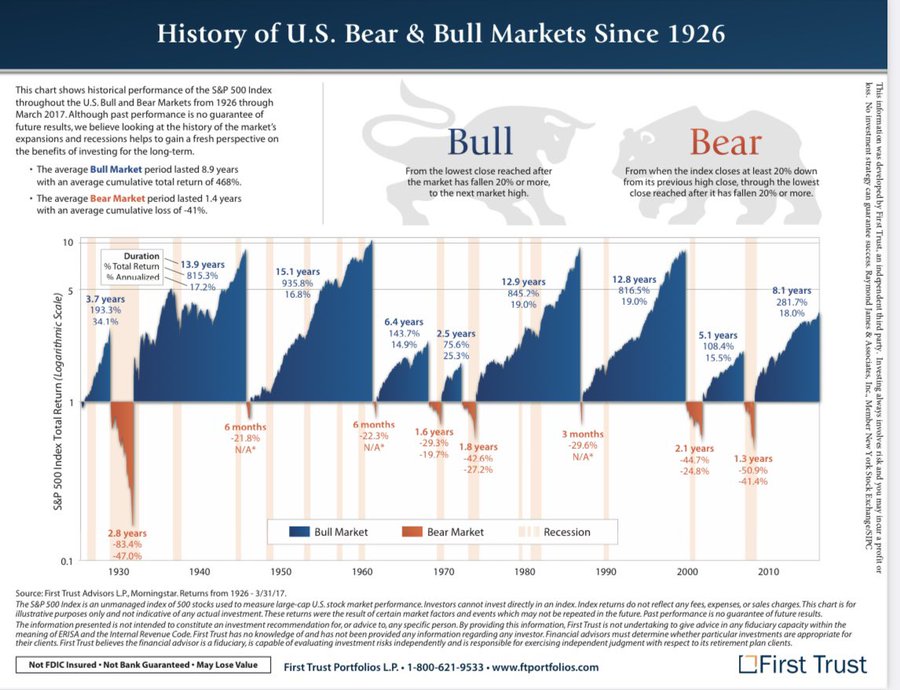 Hat tip Jessica Ablamsky/

@jablamsky:
Since 1926, the average bull market lasted 8.9 years with an average return of 468%. The average bear market
lasted 1.4 years with an average loss of 41%. I'll take those odds. No one knows when the next crash or bear market is coming. Tune out the noise and stick to your plan.