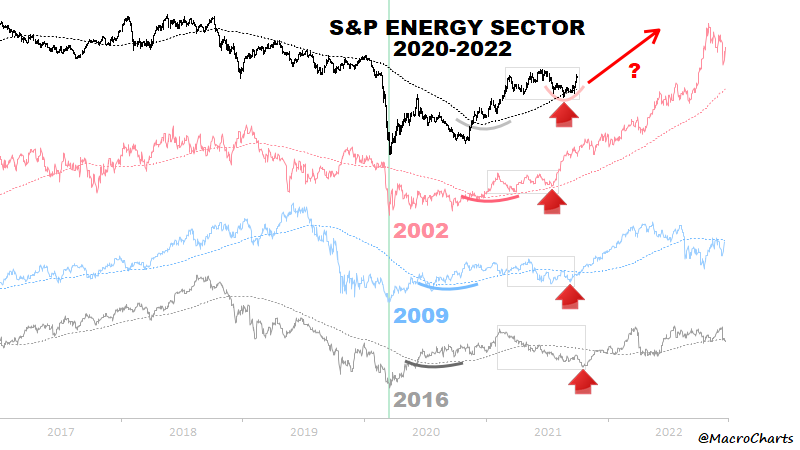 Great stuff from Macro Charts: 
Energy remains the most important sector to watch.
Updating this critical chart: Energy consolidated several months, and is rallying sharply again – identical to past advances.
If history repeats, the *BIG* rally may just be getting started – follow the Trend.
We are overweight energy.  
Hat tip Macro Charts/@MacroCharts