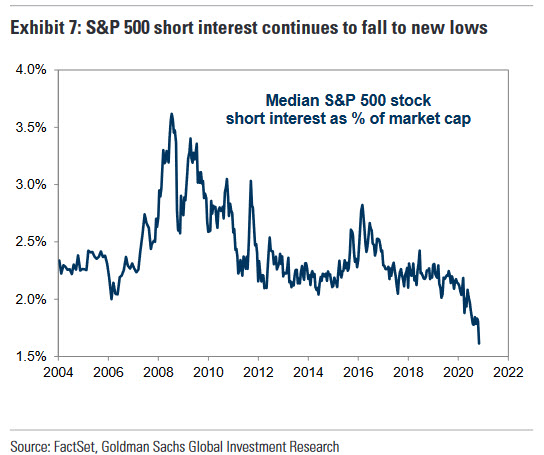 Short interest reaches a record low.  
Short interest explained: 
Short interest is often expressed as a number yet is more telling as a percentage.
An increase in short interest signals that investors have become more bearish, while a decrease in short interest signals they have become more bullish.
Extremes in short interest are considered by some traders to be a contrarian indicator. For example, an extremely high short interest for a stock may indicate that investors have become too bearish, and the price may actually be due for a reversal to the upside.
Short interest is typically published by the stock exchanges once per month, although the Nasdaq publishes a report twice a month.
We are contrarians…
Hat tip Zerohedge.com, investopedia.com